WBPDCL Junior Engineer Syllabus
WBPDCL Junior Engineer Syllabus has ben provided here. West Bengal Power Development Corporation Limited published Junior Engineer Recruitment notification. This WBPDCL JE Recruitment 2017 Notification is an excellent opportunity for Latest Government Job finders who are searching for Technical jobs. As West Bengal Power Development Company jobs were released, the core job seekers of West Bengal had applied for this Junior Engineer, Mine Manager, Survey Officer, and Other job vacancies. All WBPDCL JE aspirants might be busy in gathering updated syllabus for WBPDCL Junior Engineer exam. Here we are providing the updates Syllabus for WBPDCL Exams 2017. Applicants can Download WBPDCL Syllabus 2016 here for preparation sake.
Here in this article, we are providing you with the complete details of WBPDCL Junior Engineer Recruitment 2017. This page is little concern of giving you brief idea of WBPDCL JE Exam Pattern 2017. Read following particulars apparently which will help you a lot to prepare well for WBPDCL Mine Manager selection.
WBPDCL Recruitment Notification 2017 – Details
| | |
| --- | --- |
| Organisation Name | West Bengal Power Development Corporation Limited |
| Name of the Posts | Junior Engineer, Mine Manager, and Other Posts |
| Apply Mode | Online |
| Official Website | www.wbpdcl.co.in |
| Job Category | State Government Jobs |
| Job Location | West Bengal |
West Bengal PDCL Junior Engineer Exam Pattern
WBPDCL Junior Engineer Exam Pattern is given here. Candidates can check for WBPDCL Junior Engineer Syllabus & West Bengal PDCL JE Exam Pattern to start their preparation. Exam Pattern is very helpful for the candidates while preparing for any competitive exam. In this article, Candidate can know the WBPDCL Junior Engineer Exam Pattern 2017
WBPDCL Junior Engineer Exam Syllabus
West Bengal PDCL JE Syllabus – Electrical Engineering 
Power System Analysis & Control.
Utilization of Energy.
Control Systems.
Machines.
Power System Protection.
Instrumentation.
Analog and Digital Electronics.
Power Electronics & Drives.
Network Analysis.
Electronics Devices.
Power Systems.
Electromagnetic Theory.
Switch Gear and Protection etc.
WBPDCL Junior Engineer Syllabus – Basic concepts
Concepts of resistance, inductance, capacitance.
Concepts of current, voltage, power, energy and their units.
WBPDCL JE (Electrical) Syllabus – Circuit Law
Kirchhoff's law.
Simple Circuit solution using network theorems.
West Bengal JE Syllabus – Magnetic Circuits
Concepts of flux, MMF, Different kinds of magnetic materials, reluctance, Magnetic calculations.
Electromagnetic induction, self and mutual induction.
WBPDCL Junior Engineer (Electrical) Syllabus – AC Fundamentals
Poly Phase system
Star and delta connection
3 phase power
DC and sinusoidal response of R­L and R­C circuit.
Measurement and Measuring Instruments 
Power Measurement and energy,
Two wattmeter method of 3 phase power measurement.
Measurement of frequency.
Ammeter and voltmeter.
Extension of range wattmeter.
Megger, Multimeters,  Energy meter AC Bridges.
Signal Generator, Use of CRO,  CT, PT & their applications.
WBPDCL JE (Electrical) Syllabus – Electrical Machines
D.C. Machine
1 phase and 3 phase transformers.
Parallel operation of 1 phase /3 phase transformers.
Autotransformers.
3 phase induction motors.
Characteristics and applications.
Starting and applications of synchronous motors.
Power Generation, Transmission, and Distribution
Different types of power stations.
Power factor improvement.
Switch gears.
Cable; Different type of cables
Cable rating, & derating factor.
WBPDCL Junior Electrical Engineer Syllabus- Estimation and costing
Evaluation of lighting scheme
Electric installation of machines and relevant IE rules.
Earthing practices and IE Rules.
Utilization of Electrical Energy Syllabus
Illumination, Electric heating.
Electroplating, Electric Welding.
Electric drives and motors.
WBPDCL Junior Engineer Syllabus – Mechanical Engineer
Calculus.
Vector Calculus.
Differential Equations.
Numerical Methods.
Probability & Statistics.
Engineering Mechanics.
The Strength of Materials.
Theory of Machines.
The design of Machine Elements.
Heat-Transfer.
Fluid Mechanics.
Thermodynamics.
Power Plant Engineering.
Refrigeration and air-conditioning.
Turbomachinery.
Engineering Materials.
Metal Casting.
Forming Processes.
Joining Processes.
Operations.
Metrology and Inspection.
Operations Research.
Inventory Control.
Production Planning and Control.
Manufacturing Analysis.
Tool Engineering.
Metrology and Inspection.
Download West Bengal PDCL Mine Manager Exam Syllabus and Pattern
Click here to download the Syllabus.
WBPDCL Junior Engineer Exam Syllabus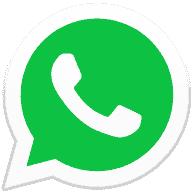 Please contact for Government job updates through WhatsApp first save this number as Govrecruitment and ask queries alerts +917842332266.