UPSSSC Revenue Inspector Syllabus 2016
UPSSSC Revenue Inspector Syllabus 2016 along with the Exam Pattern is now available on our website. Uttar Pradesh SSSC recently published the recruitment notification for the vacancies of 465 Revenue Inspector posts. Applicants can check the Uttar Pradesh SSSC recruitment notification and apply for the Revenue Inspector post before the last date. 
Contenders who have applied for the UPSSSC posts will be in search for UPSSSC Revenue Inspector Syllabus. In this journal, we are providing the complete Syllabus and Exam Pattern related to the UPSSSC Revenue Inspector syllabus. In this article, we are providing the complete syllabus pdf for free download. By reading, this full article aspirants can remove their doughts about the UPSSSC Revenue Inspector syllabus. Click on the below link for more details about the UPSSSC Recruitment notification.
About Uttar Pradesh Subordinate Services Selection Commission
Uttar Pradesh Subordinate Service Selection Commission is shortly known as UPSSSC. Uttar Pradesh SSSC is under the control of Uttar Pradesh state government. UPSSSC will authorize the many competitive exams and various examination for the candidates to the different posts. Uttar Pradesh SSSC came into existence in November 1988. The headquarter of UPSSSC is located in Lucknow. The primary function of the Uttar Pradesh SSS commission is to appoint the candidates for various posts in the state. Every year UPSSSC will publish the recruitment notifications for a huge number of vacancies, in this year, it has released the notification for 5274 posts. In 1990, it was converted into commission. 
Uttar Pradesh SSSC Rajasva Nirikshak Exam Pattern
In this section, we are providing UPSSSC Revenu Inspector exam pattern. Contenders may know the exam pattern before attempting the exam. Read the following table for detailed information.
S.No

Paper

Subject

Number Of Questions

Marks

Duration Of The Test

1

Paper I

General Studies

100

100

2 Hours

2

General Aptitude

50

100

3

Paper II

Hindi

100

100

2 Hours

4

Maths

50

100

Total

300

400
UPSSSC will select the candidates by conducting the written test and viva process (Personal) Interview.

For the written test there will be two papers.

In each paper again there will be two parts.

Exam duration for each paper is 2 hours.

Total marks for the written test is 300 marks.

Candidates who qualified in the written examination will be called for the personal interview.

After completion of all

rounds

, the final result will be displayed.
UPSSSC Revenue Inspector Syllabus
From this article, applicants can get the complete syllabus along with the exam pattern, and also we will provide the previous papers. By reading this article, contenders can prepare well for their exam. Getting knowledge about the UPSSSC Revenue Inspector Syllabus and Exam pattern they can start their preparation. After the completion of their anticipation of the examination, they can cross check their capabilities by downloading the previous papers which we provided. In below sections, we are providing syllabus in subject wise.
Uttar Pradesh Rajasva Nirikshak Syllabus For General Studies
Indian History.
Indian Polity.
Important Dates and Events.
Science & Technology.
Countries and capitals.
Science and innovations.
World organizations.
Famous Places in India.
Books And Author.

Current Events of National and International Importance

.

History of India.

Indian National Movement:

Indian Polity and Economy.

World Geography and population.
UPSSSC RI Syllabus For General Aptitude
Comprehension Reasoning.
Venn Diagrams.
Number Series.
Coding and decoding.
Problem Solving Techniques.
Statement & Conclusion type questions.
 Arithmetic reasoning.
Arithmetical number series.
Non-verbal series.
Syllogistic reasoning.
Seating Arrangements.
Uttar Pradesh Revenue Inspector Syllabus For Hind
अलंका.
रस.
समास.
पर्यायवाची.
विलोम.
तत्सम एवं तद्भव.
संधियां.
वाक्याशों के लिये एक शब्द निर्माण.
लोकोक्तियां एवं मुहावरे.
वाक्यसंशोधन- लिंग, वचन, कारक, काल, वर्तनी, त्रुटि से संबंधित.
अनेकार्थी शब्द.
UPSSSC Rajasva Nirikshak (Revenue Inspector) Syllabus For Maths
Arithmetic & Statistics:-
Number System
Percentage
Profit & Loss
Statistics: Mean, Median.
Algebra:
L.C.M. and H.C.F. and Relations
Algebraic Equations
Factors and Remainder Theorem
Geometry:
Pythagoras Theorem
Perimeter and Areas of Triangle, Rectangle, Square, Trapezium, Parallelogram and Rhombus.
Circumference and Area of Circle.
Download Uttar Pradesh SSSC Revenue Inspector Syllabus Pdf
UPSSSC Revenue Inspector Exam Syllabus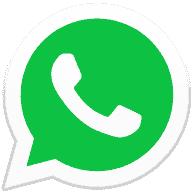 Please contact for Government job updates through WhatsApp first save this number as Govrecruitment and ask queries alerts +917842332266.