UPSC CMS Syllabus
UPSC CMS Syllabus is now updated on our site for Combined Medical Services Exam. Union Public Service Commission has published recruitment notification for 1009 Vacancies of Asst Divisional Medical Officer, Assist Medical Officer, Junior Scale Posts, General Duty Medical Officer Posts. There is a very severe competition for the Central Government Jobs. Aspirants who are interested in getting the job in Central Government have to keep more efforts during their preparation. 
In this document, we have provided complete information related to UPSC CMS Syllabus and exam pattern. UPSC will recruit the vast number of candidates by conducting written test and personal interview. For complete information about UPSC Medical Officer, Post clicks on the below link.
About Union Public Service Commission
UPSC is expanded as Union Public Service Commission. UPSC was established in the year 1926 1st October. Deepak Gupta is the present chairman of UPSC. Union Public Service Commission under the Articles 315 to 323 of Part XIV, Constitution of India. Examinations conducted by the UPSC are Technical and Medical Services, Defence Services,  Civil Services Examinations, Railways, Navy and Non-Technical Examinations. Every year UPSC will recruit the huge no of candidates.
Exam Pattern For Union Public Service Commission CMS
Exam Pattern is very important for the, by knowing the syllabus and exam pattern of ant test candidates can estimate the papers. UPSC CMS will have two papers. For complete details refer the below mentioned table.
Exam Pattern For UPSC MCS Paper I
S.No

Subject

Numeber of Questions

Marks

Duration of the Exam.

1

General Ability

30

30

2 Hours

2

General Medicine

70

70

3

Paediatrics

20

20

total

120

120
Negative marking for the wrong answers.

Time limit of the test is 2 hours.
Exam Pattern For UPSC Paper II
S.No

Subject

Number Of Questions

Number Of Marks

Duration of Exam

1

Surgery

40

40

2 Hours

2

Gynaecology & Obstetrics

40

40

3

Preventive Social and Communit Medicine

40

40

Total

120
120
Applicants who

qualified in the

 written test will be called for personal interview.
For paper II also, there are no negative marks.
Union Public Service Commission Syllabus
Union Public Service Commission Syllabus For Paper I
UPSC CMS Syllabus For General Ability
 Indian Society, Polity, Economy, Human Development Indices and the Development Programmes.

 Natural Resources , exploitation, conservation and related issues.

 Basic concepts of Ecology and Environment and their impact on health and economy.

 The effects of changing demographic trends on health, environment, and society.

Indian Agriculture, Industry, Transportation, and Service Sectors.

 Natural and man-made disasters and their management.

 Food adulteration,  food distribution, Storage of Food and their relevance to public health.

 Recent trends in Science and Technologies.
UPSC Combined Medical Service Syllabus For General Medicine
Cardiology.

 Respiratory diseases.

Gastro-intestinal.

 Genito-Urinary.

 Neurology.

 Hematology.

 Endocrinology.

 Metabolic disorders.

Infectious

/Communicable Diseases.

 Nutrition/Growth.

Diseases of the Skin (Dermatology).

Musculoskeletal

System.

Psychiatry.

 General.
UPSC MSC Syllabus For Paediatrics
Growth and development.

Short stature, precocious and delayed puberty, developmental delay, impaired learning.

 Neonatology.

Average newborn, low birth weight is newborn, sick newborn.

 Nutrition.

Lactation management and complementary feeding.

 Renal.
Union Public Service Commission Syllabus For Paper II
UPSC Syllabus For Surgery
General Surgery: Wounds, Infections, Lymphatic, Blood vessels, Alimentary tract-Liver, Bile, Pancreas, Spleen, Peritoneum, Abdominal wall, Abdominal injuries

 Urological Surgery

 Neuro Surgery

 Otorhinolaryngology E.N.T.

Thoracic surgery

 Orthopedic surgery

 Ophthalmology

 Anesthesiology

 Traumatology
UPSC Combined Medical Service Syllabus For Gynaecology & Obstetrics
Obstetrics: Ante-natal conditions, Intra-natal conditions, Post-natal conditions, Management of normal labours or complicated labour.
Gynaecology: Questions on applied anatomy, Questions on Applied physiology of menstruation and fertilization, Questions on infections in the genital tract, Questions on neoplasia

main the genital tract, Questions on the displacement of the uterus.

Family Planning: Conventional contraceptives, oral pills,  sterilization and organization of programs in the urban and rural surroundings, Medical Termination of Pregnancy.
UPSC CMS Syllabus For Preventive Social and Community Medicine
Social and community Medicine.

 

The concept

of Health, Disease and Preventive Medicine.

 Health Administration and Planning.

General Epidemiology.

 Demography and Health Statistics.

 Communicable Diseases.

 Environmental Health.

Nutrition and

Health.

 Non-communicable diseases.

 Occupational Health.

 Genetics and Health.

 International Health.

 Medical Sociology and Health Education.

 Maternal and Child Health.

National Programmes.
Download UPSC CMS Syllabus Pdf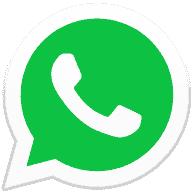 Please contact for Government job updates through WhatsApp first save this number as Govrecruitment and ask queries alerts +917842332266.