SWAYAM Programme
SWAYAM Programme or Study Webs of Active Learning for Young Aspiring Minds program will offer online courses to citizens of India. It includes of Ministry of Human Resource Development (MHRD) and Professors of centrally funded institutions. Centrally funded institutions like IITs, IIMs & central universities. All courses are offered free of cost under this program however fee taxed in case learner requires a certificate.
Union Cabinet chaired by the PM Narendra Modi, gave its approval for signing of a Joint Declaration of Intent between the MHRD and the U.S. Department of State.

It is the cooperation in the field of higher education for Study Webs of Active-Learning for Young Aspiring Minds.

SWAYAM, a program for free online education.

SWAYAM platform server based in India and US universities. It will be invited to offer post-graduate academic programs with certification on the SWAYAM platform.
Overview of 'SWAYAM.'
If you are not satisfied with the kind of teaching that you are undergoing in your college classroom, you will now be able to pursue an online course on any subject.

Able to pursue an online course on any subject, like Indian History or Political Theory, from a university of their choice by registering on a government portal.

There can be no substitute for classroom teaching as a student will be able to understand in a better way if taught face-to-face.

Also, in the case of doubts, he/she can get them cleared immediately on the spot.

Access is also one of the major concerns, as not everyone holds a computer or a laptop.

So, if you are not happy with the classroom teaching of a particular paper at your college or university, you could register yourself for an online course in the same subject from another university.

SWAYAM Programme, which is a web portal where Massive Open On-line Courses (MOOCs).

MOOCs Available on all kinds of topics and has launched by the human resource development (HRD) ministry.

Ministry officials are confident of rolling out about 500 online courses from April under the program.

Online course Program is similar to the massive open online course (MOOC) system followed internationally, but concerns remain.

HRD ministry officials also said all the interests would be sorted out soon at a meeting with the concerned authorities.
: arrow: For more details check: Swayam Online platform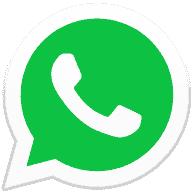 Please contact for Government job updates through WhatsApp first save this number as Govrecruitment and ask queries alerts +917842332266.