Saksham Yojana
The government of India started a new scheme, Saksham Yojana in 2014 to empower the adolescent boys. This Saksham Scheme also called as 'Rajiv Gandhi Scheme for Empowerment of Adolescent Boys (RGSEAB).'
Smt. Krishna Tirath, the Minister of State for Women and Child Development Ministry (MoWCD) launched the Rajiv Gandhi Scheme for Empowerment of Adolescent Boys – "Saksham" and conferred the National Awards for Anganwadi Workers for Exceptional Achievements (2006-07 to 2010-11), here today. The MoWCD also launched the SABLA Scheme for adolescent girls.
Aim of RGSEAB
It mainly seeks to enable the overall development of youngsters, to make them self-dependant, gender-sensitive, and aware citizens. It will also help them deal with gender violence, and harness their power for the nation-building.
A principal aim is to motivate adolescent boys to change their mindsets and let them understand how women are important in societies and why should they be respected to sustain womanhood. It is one sort of training and motivation through awareness campaigns to educate adolescent boys for a brighter India in the future.
Objectives of Saksham
To make the Adolescent Boys gender sensitive.
To enable ABs for self-development and empowerment.
To address the health needs i.e. the physical, mental and emotional health of ABs.
To create sensitized Ahimsa Messengers to address Violence against Women.
To provide relevant information and vocational skills for ABs above 16 years through National Skill Development Program (NSDP) for future work-participation.
To promote awareness about health, hygiene, nutrition and Adolescent Reproductive & Sexual Health (ARSH) and family and child care.
To provide necessary life skill education and to provide information/guidance about existing public services.
To channelize the energies of ABs for nation building.
Key Elements of Saksham Yojana
This Scheme will address the needs of adolescent boys, (both the school-going and outside of the school).
This Saksham Scheme applies to teenage boys ages between 11 to 18 years.
The age group has further redivided as 11 to 14, and 14 to 18.
It will benefit around 6 lakh adolescent boys every year.
It will help them to address their various health needs – mental, physical, and emotional in an efficient manner.
Initially, it will be administered in 20 districts across 7 States.
It will also offer career skills to the boys above 16, through NSDP (National Skill Development Program).
And It will spread the awareness of 

nutrition, 

cleanliness, sexual, & generative health among teenage boys.
Along with the life skills education and public services information.
Ministry of Labour & Employment had already chosen the Vocational Service Providers under NSPD. Now, these providers will support the 'Saksham scheme' for providing career training.
'Saksham' will utilize the structures made under ICDS (Integrated Child Development Services Scheme).
Dedicated 'Saksham' units/cells will be formed at the Center, each State, districts, and blocks.
The Anganwadi centers are the central points to deliver the services, and if the Anganwadi infrastructure is inadequate, they will use panchayat halls, community centers, or schools.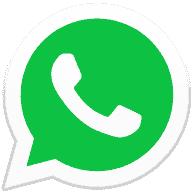 Please contact for Government job updates through WhatsApp first save this number as Govrecruitment and ask queries alerts +917842332266.