Rajasthan HC Civil Judge Syllabus
Rajasthan HC Civil Judge Syllabus is available on our website. Rajasthan High government is providing the right opportunity for the applicants those who are waiting for the Judge posts. Recently Rajasthan government has published the recruitment notification for 72 vacancies of Civil Judge. Applied contenders can get the Rajasthan HC Civil Judge Syllabus from our site www.govrecruitment.com.
Rajasthan government will select the candidates by conducting written test and Interview. In the written examination again there will be Preliminary and main exam. Here we are providing the Rajasthan HC Civil Judge syllabus and exam pattern. For more details about the Rajasthan Civil Judge, Recruitment click on the below link.
Click Here For Rajasthan HC Recruitment Notification
 About Rajasthan High Court
Rajasthan High Court is situated in Rajasthan State. Rajasthan Court was established in the year 21st June 1949. The High Court was located in Jodhpur city. The first Chief Justice of Rajasthan High Court is Kamala Kant Verma. Rajasthan High Court will explain all cases which are not completed by the District Court. High Court will manage all district courts located in the state. The Supreme Court will clear pending cases in High Court.
Exam Pattern For Rajasthan Civil Judge
Here we are providing the Rajasthan Exam Pattern for High Civil Judge. It will conduct the Preliminary and Main exam for selecting the Civil Judge for High Court. For complete details refer below tables.
Rajasthan HC Exam Pattern For Preliminary Exam
| | | | |
| --- | --- | --- | --- |
| Section | Subject | Question | Marks |
| Part I | Law Paper I | 35 | 35 |
|   | Law Paper II | 35 | 35 |
| Part II | Hindi Language | 15 | 15 |
| Part III | English Language | 15 | 15 |
Duration of the exam is 2 hours.

No negative marking for wrong answers.

All are objective type questions.

There will be three sections and marks for the preliminary exam is 100 marks.
Exam Pattern For Main Exam
S.No.
Subjects
Paper
Marks
Duration
1.
Law
Paper-I
100
3 Hours
2.
Law
Paper-II
100
3 Hours
3.
Language
Paper-I Hindi Essay
50
2 Hours
Paper-II English Essay
50
2 Hours
The main exam is subjective type.
Duration of the exam will vary.
Candidates who cleared the main exam will be called for the Interview.
The personal interview will be held for the  35 marks.
Rajasthan High Court Civil Judge Syllabus
Rajasthan Syllabus For English
Vocabulary.
Fill in the blanks.
Grammar.
Spot the error.
Antonyms.
Synonyms/ Homonyms.
Sentence structure.
Spellings.
Detecting Mis-spelt words.
One word substitutions.
Idioms and phrases.
Improvement.
 passage.
Verbal Comprehension passage etc.
Verbs.
Adjectives.
Clauses.
Rajasthan HC Syllabus For Hindi
i. शब्द रचना: संधि एवं संधि विच्छेद, समास, उपसर्ग, प्रत्यय ।
ii. शब्द प्रकार: (क) तत्सम, अर्द्धतत्सम, तद्भव, देशज, विदेशी ।
(ख) संज्ञा, सर्वनाम, विशेषण, क्रिया, अव्यय, (क्रिया विशेषण, सम्बन्ध सूचक, विस्मयबोधक निपात) ।
iii. शब्द ज्ञान: पर्यायवाची, विलोम, शब्द युग्मों का अर्थ भेद, वाक्यांश के लिए सार्थक शब्द, समश्रुत भिन्नार्थक शब्द, समानार्थी शब्दों का विवेक, उपयुक्त शब्द चयन, सम्बन्धवाची शब्दावली ।
iv. शब्द शुद्धि ।
v. व्याकरणिक कोटियाँ: परसर्ग, लिंग, वचन, पुरुष, काल, वृत्ति(Mood), पक्ष(Aspect), वाच्य(Voice) ।
vi. वाक्य रचना ।
vii. वाक्य शुद्धि ।
viii. विराम चिन्हों का प्रयोग ।
ix. मुहावरे / लोकोक्तियाँ ।
x. पारिभाषिक शब्दावली: प्रशासनिक, विधिक (विशेषतः) ।
Rajasthan High Court Syllabus For Law Paper I
Constitution of India.
Code of Civil Procedure,1908.
Indian Contract Act, 1872.
The Indian Partnership Act, 1932.
The Sale of Goods Act, 1930.
Law of Torts, Indian Easements Act, 1882.
The Motor Vehicles Act, 1988 (Chapter X, XI & XII, and The Second Schedule).
The Arbitration and Conciliation Act, 1996.
The Rajasthan Rent Control Act, 2001.
The Rajasthan Tenancy Act, 1955.
The Rajasthan Land Revenue Act, 1956.
The Rajasthan Agricultural Credit Operations (Removal of Difficulties) Act, 1974.
The Specific Relief Act, 1963, Hindu Marriage Act, 1955.
Rajasthan HC Civil Judge Syllabus For Law Paper-II
 The Juvenile Justice (Care and Protection of Children) Act, 2000.
The Probation of Offenders Act, 1958, The Negotiable Instrument Act, 1881 (Chapter XVII).
The Electricity Act, 2003 (Chapter XIV).
The Information Technology Act, 2000.
The Protection of Children from Sexual Offences Act, 2012.
General Rules (Criminal), 1980 and Judgment Writing.
The paper is Designed to test the practical knowledge of the candidates in criminal law and procedure e.g. framing charges and writing out the judgments etc. in criminal cases.
Download Rajasthan HC Civil Judge Syllabus Pdf
Rajasthan HC Civil Judge Exam Syllabus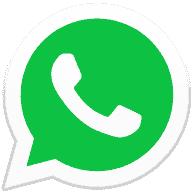 Please contact for Government job updates through WhatsApp first save this number as Govrecruitment and ask queries alerts +917842332266.