PGIMER Chandigarh LDC Syllabus 2016
PGIMER Chandigarh LDC Syllabus 2016 is provided here. Contenders who have applied for the PGIMER Chandigarh Recruitment 2016 are required to know the complete details regarding the PGIMER Staff Nurse, LDC Syllabus. To Prepare for this PGI Exam, PGIMER Chandigarh LDC Syllabus & Exam Pattern. The PGI Syllabus & Exam paper pattern helps the candidates to know the exam model. Nowadays competition is extremely high for the PGI Chandigarh Recruitment 2016. So the competitors who are serious about this PGIMER examination must be aware of the PGIMER 2016 syllabus & exam pattern.
For those aspirants, here we are providing the detailed information regarding the PGIMER Staff Nurse Syllabus & Exam Pattern. The candidates who wish to get a job in PGIMER, Chandigarh should attend this PGIMER Clerk written Examination. As the part of your preparation, make use of this PGIMER LDC syllabus & exam pattern provided below. From our site www.govrecruitment.com, you can get the complete information related to the syllabus along with the Previous Papers.
About Postgraduate Institute Of Medical Education & Research
The Post Graduate Institute Of Medical Education and Research which was located in Chandigarh, India. PGIMER was Established in the year 1962 & was declared as an Institute of National Importance by an Act of Parliament on April 1st, 1967. The founders of the institute are Tulsi Das, Santokh Singh Anand, P N Chuttani, B N Aiken, Sant Ram Dhall & Bala Krishna. PGIMER was established to provide an intellectual & physical environment to the young scientists working in various medicine disciplines. Recently PGIMER releases the recruitment notification to fill the vacancies of Group A, B & C, i.e., Lower Division Clerk, Staff Nurse, Stenographer, and other posts.
Postgraduate Institute Of Medical Education & Research Recruitment 2016 – Details 
Organization Name: The Postgraduate Institute Of Medical Education and Research (PGIMER).
Name of the Post: Various posts.
Total Vacancies: 281 Posts.
Location: Chandigarh.
Category: Syllabus.
Official site: www.pgimer.edu.in
PGIMER Staff Nurse Exam Pattern 2016
The Written Examination will be in the English language only for 1½ hours (90 minutes) time duration.
The Exam consist of 170 marks & Each question will be allowed of 2 marks.
There will be negative marking for each wrong answer i.e. 0.5 marks out of 2 marks for each wrong answer will be deducted.
S.No
Syllabus
Number of Questions
Maximum Marks
Time Duration
1
The English (12th standard)
20
2×20=40
1 1/2 Hours
(90 Minutes)
2
The Maths (Matric standard)
15
2×15=30
3
General Knowledge (GK)
25
2×25=50
4
Hindi (Matric standard)
10
2×10=20
5
Reasoning
15
2×15=30
Total
85
170
PGIMER Chandigarh LDC Syllabus 2016 for Reasoning
Focus on Comprehension Reasoning.
Venn Diagrams.
Number Series.
Clocks & Calendars.
Coding and decoding.
Problem Solving Techniques.
Statement & Conclusion type questions.
Arithmetic Reasoning.
Arithmetical Number Series.
Non-Verbal Series.
Syllogistic Reasoning.
Seating Arrangements.
PGIMER Chandigarh Staff Nurse Syllabus 2016 for English
Types of Sentences and Interchange of Sentences.
Tenses.
Agreement of Verb and Subject.
Adjectives and Adverbs.
Adverbs and Position of adverbs.
Articles and types.
Use of Correlatives.
Tenses in Conditional Sentences.
Passive voice.
Uses of Primary and Model Auxiliary Verbs.
Different Parts of Speech.
Direct speech.
Indirect Speech.
Correction of Sentence.
Infinitive and Gerunds.
Active voice.
Comparisons of Adjectives.
Tag Questions.
Prepositions.
PGIMER Chandigarh Stenographer Syllabus 2016 for Maths
Exploring Real Numbers.
Understanding Logarithms.
Sets.
Polynomials.
Linear Equations.
Quadratic Equation.
Progressions.
Coordinate Geometry.
Triangles.
Tangents.
Mensuration.
Trigonometry.
Probability.
Statistics.
PGIMER Sanitary Attendant Syllabus for General Knowledge
History of India.
Geography of India.
Indian Economy.
Economic issues in India.
National news (current).
International issues.
Scientific observations.
Indian Culture.
Sports.
New inventions.
Political Science.
About India and it's neighboring countries.
National and international current affairs.
Countries and Capitals.
Constitution of India.
PGIMER Lower Division Clerk Syllabus 2016 for Hindi
अलंका.
रस.
समास.
पर्यायवाची.विलोम.
तत्सम एवं तद्भव.
संधियां.
वाक्याशों के लिये एक शब्द निर्माण.
लोकोक्तियां एवं मुहावरे.
वाक्यसंशोधन- लिंग, वचन, कारक, काल, वर्तनी, त्रुटि से संबंधित.
अनेकार्थी शब्द.
Download PGIMER Chandigarh Staff Nurse Syllabus and Exam Pattern 2016
PGIMER Chandigarh LDC Exam Syllabus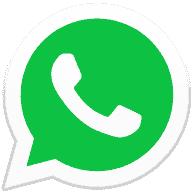 Please contact for Government job updates through WhatsApp first save this number as Govrecruitment and ask queries alerts +917842332266.