OPSC Judicial Service Examination Syllabus 2017
OPSC Judicial Service Examination Syllabus 2017 is updated here. Odisha PSC is going to conduct an Orissa Judicial Service examination to recruit the skilled and experienced candidate for Civil Judges. Candidates who have applied for Odisha Judicial Service Examination 2017, OPSC will shortlist them by conducting 3 different rounds. Three parts of OJSE 2017 are Preliminary Written Examination, Main Written Examination, and Interview. To qualify the OJSE 2017, candidates should be capable enough to prepare hard for the Examination.
For the sake of applied aspirants here we are providing the OPSC Judicial Service Examination Syllabus 2017 along with OJSE 2017 Exam Pattern. OPSC Syllabus and Exam Pattern will help the job seekers while preparing for the exam. Download OPSC Judicial Service Examination Syllabus 2017 from below links and prepare accordingly.
Odisha PSC Judicial Service Notification 2017 Details
| | |
| --- | --- |
| Name of the Organization | Odisha Public Service Commission |
| Name of the Position | Judicial Service Examination |
| Number of Vacancies | 110 Posts |
| Mode of Application | Online |
| Job Type | State Government Jobs |
| Job Location | Odisha |
| Official Webiste | www.opsc.gov.in |
Odisha Judicial Service Exam Pattern 2017
Preliminary Examination
The preliminary written examination shall be of one paper carrying 100 marks with duration of one and half hours with objective type questions of multiple choice (i.e. 100 questions of one mark each with negative marks of twenty-five percent of the marks allotted to a question for every wrong answer) on the following subjects and the OMR answer sheets will be scrutinized by computer
Topics (Objective types Questions)
Constitution of India
Code of Civil Procedure
Code of Criminal Procedure
Evidence Act
Indian Penal Code
Limitation Act
Transfer of Property Act
Contract Act
Law of Succession (Indian Succession Act and Hindu Succession Act)
Specific Relief Act.
The Commission shall call the eligible candidates for main written examination who have secured not less than 35 (thirty-five) per centum of marks·in case of Scheduled Caste and Scheduled Tribe candidates and 40 (forty) per centum of marks in case of others in the preliminary written examination.
Main Written Examination
The main written examination shall be in the two compulsory papers and three optional papers that are mentioned below. Each of the compulsory subjects shall carry 150 marks with a duration of two and half hours and each of the optional subjects shall carry 150 marks with a duration of three hours.
Compulsory Papers
Paper – I General English (150 marks)
Paper – II  Procedural Laws (150 marks)
(a) Translation and retranslation of ten lines each.
(b) A short Essay about 150 words.
(c) Precise writing consisting of 300 words.
(d) 1 (one) passage of about 500 words with 5 questions.
(a) The Code of Criminal Procedure,1973
(b) The Code of Civil Procedure, 1908
(c) The Indian Evidence Act, 1872
Optional Papers 
A candidate may choose any of the three subjects among the following
Law of Crime & Law of Torts (150 marks)
Personal Law (150 marks)
(a) Hindu Law
(b) Mohammedan Law
Law of Property (150 marks)
(a) Transfer of Property Act, 1882
(b) Specific Relief Act, 1963
(c) Indian Limitation Act, 1963
Law of Contract (150 marks)
(a) Indian Contract Act, 1872
(b) Sales of Goods Act, 1930
(c) Partnership Act, 1932
(d) Negotiable Instrument Act, 1881
Jurisprudence and Constitution of India (150 marks)
Interview
The interview will carry 100 marks. Questions to be asked in the interview may not ordinarily be outside the syllabus prescribed for the main written examination. In the interview, questions covering broad National and International issues and matters of common interest in the field of Arts and Science may also be asked.
Download OPSC Judicial Service Exam Previous Papers
OJSE 2017 Exam Syllabus
OPSC Judicial Service Examination Syllabus 2017 for General English
Verb.
Tenses.
Adverb.
Articles.
Grammar.
Synonyms.
Antonyms.
Vocabulary.
Conclusion.
Comprehension.
Word Formation.
Error Correction.
Theme detection.
Fill in the Blanks.
Unseen Passages.
Idioms & Phrases.
Passage Correction.
Idioms and Phrases.
Sentence Correction.
Passage Completion.
Sentence Completion.
Subject-Verb Agreement.
Sentence Rearrangement.
OPSC Syllabus 2017 for The Criminal Code of 1973 Subject
Chapter No. II: Constitution of Criminal Courts And Offices Topics 
Metropolitan area
Court of Session
Subordination of Assistant Sessions Judges
Court of Judicial magistrates
Chief Judicial Magistrate and Additional Chief Judicial Magistrate
Special Judicial Magistrate
Local jurisdiction of Judicial Magistrate
OJSE Syllabus 2017 for The Evidence Act, 1872 
Section -I: Short title, extent, and commencement
Section-II: Repeal of enactment
Section-III: Interpretation clause
Section-IV: May presume
Section-V: Evidence may be given of facts in issue and relevant facts
Section-VI: Relevancy of facts forming part of the same transaction
Section-VII: Facts which are the occasion, cause or effect of facts in issue
Section-VIII: Motivation, preparation and previous or subsequent conduct
Section-IX: Fact necessary to explain or introduce relevant facts.
Section-X: Things said or done by conspirator in reference to common design
 OPSC Judicial Service Syllabus 2017 for Indian Penal Code, 1860
Chapter-I: General Explanation
Chapter-II: Of Punishment
Chapter-IV: General Exception
Chapter-V: Of Abetment
Chapter-V-A: Criminal Conspiracy
Chapter-VIII: Of Offences relating to the Army, Navy and Air Force
Chapter- XIV: Of Offences affecting the Public Health, Safety, Convenience, Decency and Moral
Chapter- XVI: Of Offences affecting the Human Body
Chapter-XVII: Of Offences Against Property
Chapter-XVIII: Offences relating to Documents and Property Marks
Chapter -XX: Of Offences Relating to Marriage
Chapter-XX-A: Of Offences Relating to Marriage
Chapter- XXII: Of Defamation
Chapter- XXIII: Of Criminal intimidation, Insult and Annoyance
Download OPSC Judicial Service Exam Syllabus & Pattern
Click here to download the Syllabus.
     Odisha PSC Judicial Service Examination 2017 Syllabus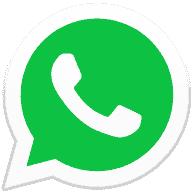 Please contact for Government job updates through WhatsApp first save this number as Govrecruitment and ask queries alerts +917842332266.