MPPSC State Service Exam Syllabus
MPPSC State Service Exam Syllabus and exam pattern are now uploaded on our website. Contestants who are going to attend for the MPPSC Main Exam can get the Exam Syllabus from the site, i.e., www.govrecruitment.com. MP state has provided the golden opportunity for the aspirants those who are waiting for government jobs in Madhya Pradesh. Aspirants who are interested in applying for this posts can apply before the last date.
Madhya Pradesh Public Service Commission has revealed the recruitment notification for 401 vacancies. Posts. Syllabus is foremost important to crack MPPSC Main Exam. For the sake of applied candidates here we are providing complete details related to MPPSC State Service Exam syllabus and exam pattern. 
About Madhya Pradesh Public Service Commission
Madhya Pradesh PSC is abbreviated as Madhya Pradesh Public Service Commission. MPPSC started its functionalities from November 1st, 1956. MPPSC is under the control of Madhya Pradesh Governor. MP Public Service Commission headquarter was located at Bophal.Madhya Pradesh PSC was established under the Article 315 of Indian Constitution. The main functionality of the Madhya Pradesh PSC is to recruit the people for various posts in Madhya Pradesh State. 
Exam Pattern For MPPSC State Service Exam
S.No
Paper
Subject
Marks
Duration
1
Paper I
General Studies-I
300
3 Hours
2
Paper II
General Studies-II
300
3
Paper III
General Studies-III
300
4
Paper-IV
General Studies-IV
200
5
Paper V
General Hindi
200
6
Paper VI
 Essay & Unseen Passage
100
 2 Hours
Written Exam will be held in the form of Subjective Type.
There will six written test papers.
After the written examination there will be a personal interview.
The personal interview will be held for 175 marks.
Madhya Pradesh PSC State Service Examination Syllabus
MPPSC Syllabus For Paper I- General Studies I
1. HISTORY AND CULTURE
1.1 World History- Renaissance, Revolution of England, French Revolution, Industrial Revolution and Russian Revolution. World War I and II.
1.2 Indian History- Political, Economic and Social History of India from Harappa civilization to 10th Century A.D.
1.3 Mughals and their administration, the emergence of composite culture, Political, Economic and  History of Central India from the 10th century to 18th Century A.D.
1.4 Impact of British Rule on the Indian economy, Indian response to British Rule: Peasant and tribal revolts, The First Struggle of Independence.
1.5 Indian National Movement, 'Renaissance: The Freedom,  and its leaders.
1.7 Indian Culture, Heritage with a particular reference to M.P.: Salient aspects of Art Forms, Literature, Festivals & Architecture from ancient to modern times. World Heritage sites in India, Tourism in Madhya Pradesh.
2. GEOGRAPHY
2.1  Features of physical geography of India and the world,
2.2 Distribution of essential natural resources, Agro-climatic zones, and Industries in M.P.
2.3 Demography of India and M.P., Tribes of Madhya Pradesh with particular reference to vulnerable tribes.
2.4 Agroecology and its relevance to man, sustainable management, and conservation. Major crops of the state, holdings, and cropping patterns, physical and social environment of crop distribution and production. Issues and challenges related to quality and supply of seed, manure, farming practices, horticulture, poultry, dairy, fisheries and animal husbandry, etc. Agriculture produce, transport, storage, and marketing in the state.
Soil: Physical. Chemical and biological properties, of Soil process and, factors.
Click Here For MPPSC Previous Papers
MPPSC Syllabus For Paper II – General Studies II
1. The Constitution, the Political and Administrative Structure of Governance.
2. Security Issues: External and Internal.
3. Social & Some Important Legislation.
4.Social Sector- Health, Education & Employment.
5.Education systems.
6.human resource development.
7.International Organizations.
MPPSC State Service Exam Syllabus For Paper III- General Studies III
1. Science.
2. Reasoning and Data Interpretation.
3. Technology.
4. Emerging Technologies.
5. Energy.
6. Environment and Sustainable Development.
7. Indian Economy.
Madhya Pradesh Syllabus For Paper IV – General Studies IV
1- Human needs and motivation.
2- Philosophers/Thinkers, Social workers/Reformers.
3- Attitude.
4- Emotional intelligence.
5- Corruption.
Madhya Pradesh PSC Syllabus For Paper V
(क) पल्लवन, संधि व समास
(1) दिए गए वाक्यों का व्यापक अर्थ (शब्द-सीमा 50 शब्द)
(२) संधि, समास व विराम चिन्ह
(ख) संक्षेपण
(ग) प्रारूप लेखन- शासकीय व अर्धशासकीय पत्र, परिपत्र, प्रपत्र, विज्ञापन, आदेश, पृष्ठांकन, अनुस्मारक (स्मरण पत्र), अधिसूचना, टिप्पण लेखन – (कोई दो)
(घ) प्रयोग, शब्दावली तथा प्रारंभिक व्याकरण
(1) प्रशासनिक पारिभाषिक शब्दावली (हिंदी व अंग्रेजी)
(2) मुहावरे अथवा कहावतें
(3) विलोम शब्द एवं समानार्थी शब्द
(4) तत्सम-तद्भव शब्द
(5) पर्यायवाची शब्द
(6) शब्द युग्म
(ड़)
(१) निबंध लेखन (300 शब्द)
(२) प्रतिवेदन- (प्रशासनिक, विधि, पत्रकारिता, साहित्य व सामाजिक)
(च) अनुवाद (वाक्यों का)
हिंदी से अंग्रेजी एवं अंग्रेजी से हिंदी
MPPSC State Service Exam Syllabus For Paper VI
1- First Essay (about 1000 words).
2- Second Essay (about 250 words).
3- Unseen Passage.
MPPSC State Service Exam Syllabus Pdf
Download Madhya Pradesh PSC State Service Exam Syllabus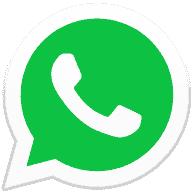 Please contact for Government job updates through WhatsApp first save this number as Govrecruitment and ask queries alerts +917842332266.