Manipur Veterinary Attendant Syllabus
Manipur Veterinary Attendant Syllabus and Exam pattern are available on our website for free download. Applicants who have applied for the Manipur Veterinary Attendant posts will be in search for the Manipur Veterinary Attendant Syllabus. For the sake of the applied candidates, we are providing the complete syllabus and Exam pattern.
Interested and eligible candidates can download the syllabus pdf and can start the preparation for the exam. Here we have provided the Manipur syllabus pdf at free of cost.
Manipur Veterinary Attendent Exam pattern
| | | | |
| --- | --- | --- | --- |
| Question Paper Part | Subject | Number of Questions | Maximum Marks |
|  Part 1 | General Studies & General Abilities | 150 | 150 |
|  Part 2 | Veterinary Science | 150 | 300 |
|  Interview | Interview | | 50 |
Manipur Veterinary Asst Surgeon Syllabus
Manipur Veterinary Assistant Surgeon Syllabus
Current Affairs – Regional, National, International
General Science – Achievements in Science & Technology.
Environmental issues; Disaster Management
 Prevention and Mitigation Strategies.
international Relations and Events.
Economic and Social Development of India & Manipur
Society, Culture, Heritage, Arts and Literature of Manipur
Socioeconomic, Political and Cultural History of Manipur
Logical Reasoning; Analytical Ability and Data Interpretation.
Basic English
Click Here For Manipur AH Recruitment 2016
Manipur Veterinary Assistant Surgeon Syllabus – Paper 1
General
The role of livestock and their products in the Indian economy and human health.
Constraints to the livestock development programs.
Current livestock programs and policies of state & Nation.
Livestock Management
Common terms used in Animal Husbandry.
Quality maintenance of livestock by-products.
Housing, handling, restraining.
Being, breeding, feeding.
Fodder production and management.
Routine farm practices of livestock and poultry.
Caring of different age groups of different species of animals.
Demography of livestock
Maintenance of labor, accounts and farm records.
Animal Nutrition
Nutritional terms and definitions.
Classification and composition of feeds.
Fodders including forest grasses.
Antinutritional factors and toxins in feeds and foods.
Nutritional deficiency and its influence on livestock performance.
Animal Breeding and Genetics
Breeding of important species of zoo/wild animals.
Applications of recombinant DNA technology.
Nature of DNA and RNA-their models and functions.
Breeding livestock for high performance & disease resistance.
Principles of genetics.
Veterinary Anatomy, Physiology, & Biochemistry
Gross study of bones, joints, muscles of the skeleton.

Environmental factors affecting animal production

General functions of blood and its constituents.
Hormonal control of Lactogenesis.
Mechanism of respiration.
Veterinary Microbiology, Pathology, Parasitology & Pharmacology
Etiology, morphology, life cycle.
Transmission, pathogenesis, symptoms etc.
Organs/tissues/cells of Immune system.
Infection & immunity; type and grades of protection.
Serological reactions and modern diagnostic techniques.
Veterinary Epidemiology and Public Health
Environmental hygiene.
Legislation and International (OIE, WTO) national food safety standards.
Livestock products and by-products about public health.
Control of environmental pollutants.
Socio-economic impact of zoonotic diseases in India.
Veterinary Medicine
Diagnosis & treatment of various clinical manifestations of animals.
Common offenses against animals, SPCA.
Animal welfare and ethics.
Laws relating to offenses affecting public health
Animal Welfare Board of India, NGOs.
Veterinary Extension and (AH) Animal Husbandry
Livestock farming systems in rural India.
Livestock economics, marketing and business management.
Communication technologies.
Improved A.H. practices-rural upliftment.
Livestock contribution to national economy.
Download Manipur Veterinary Attendant Syllabus pdf
Click Here For Manipur AH Syllabus Pdf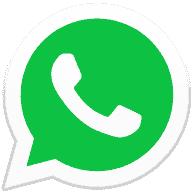 Please contact for Government job updates through WhatsApp first save this number as Govrecruitment and ask queries alerts +917842332266.