JPSC Geologist Chemist Syllabus
JPSC Geologist Chemist Syllabus is here. Download Jharkhand PSC Geologist Written Test Syllabus and JPSC Chemist Exam Syllabus pdf here. Jharkhand Public Service Commission released JPSc Recruitment Notification recently for the posts of GeloGeologist and Chemist. The candidates who are searching for Latest Government Jobs in Jharkhand are invited to apply for GPSC Geologist and Chemist Recruitment Notification. Jharkhand Public Service Commission will conduct separate Examinations for the posts of Geologist and Chemist. So that the candidates who are searching for JPSC Recruitment might search for JPSC Geologist Syllabus and JPSC Chemist Syllabus pdfs. For the sake of JPSC Job applicants here we are providing the syllabus of JPSC Chemist and Geologist Examinations. JPSC Employment seekers who are competing for Geologist and Chemist Jobs of JPSC can download JPSC Syllabus pdf here for free of cost.
Jharkhand Public Service Commission Jobs – Details
| | |
| --- | --- |
| Name of the Organisation | Jharkhand Public Service Commission |
| Official Website | www.jpsc.gov.in |
| Name of the Posts | Geologist and Chemist Posts |
| Apply Mode | Online |
| Job Category | State Government Jobs |
| Job Location | Jharkhand |
Jharkhand PSC Geologist Syllabus
Geology Paper 1:- 70 Marks
Section A: Geomorphology and Remote Sensing.
Section B: Structural Geology
Section C: Geotectonics
Section D: Stratigraphy
Section E: Palaeontology
Geology Paper II – 60 Marks
Section A: Mineralogy
Section B: Igneous and Metamorphic Petrology
Section C: Sedimentology
Section D: Geochemistry
Section E: Environmental Geology
Geology Paper III : – 70 Marks
Section A: Indian mineral deposits and mineral economics
Section 8: Ore genesis
Section C: Mineral exploration
Section D: Geology of fuel
Section E: Engineering geology
Jharkhand PSC Chemist Syllabus
PAPER-I (Inorganic Chemistry]: 60 Marks
Atomic structure
Chemical periodicity
Chemical Bonding and structure
Acid-Base reactions
Precipitation and Redox Reactions
Nuclear chemistry
s-Block Elements
p-Block Elements
Chemistry of d- and f- block elements
PAPER-II (Physical Chemistry) : 60 Marks
Kinetic theory and the gaseous state
Collision of gas molecules, Real gasses
Liquid state
Solids
Thermodynamics
Application of Second law of thermodynamics
Thermodynamics and Equilibrium
Acids-bases and solvents
Solutions of non-electrolytes
Chemical kinetics and catalysis
Electrochemistry
Photochemistry
Basic principles and application of spectroscopy
UV Spectra
PMR Spectra
PAPER-Ill: 80 Marks
PART-A (Analytical Chemistry): 40 Marks
Theoretical basis of Quantitative inorganic analysis
Gravimetric Analysis:
Sampling and treatment of samples for chemical analysis
Volumetric Analysis
Acid base titrations
Redox Titrations
Potentiometry
Complexometric titrations
Chromatographic methods of analysis
UV-Visible Spectroscopy
Flame photometry and Atomic absorption spectrometry
X-ray methods of Analysis
Inductively coupled plasma spectroscopy
Analysis of Minerals, Ores and Alloys
PART-B (Organic Chemistry): 40 Marks
Basic organic chemistry
Organometallic compounds
Bonding and physical properties
Organic Spectroscopy
Download Jharkhand PSC Geologist and Chemist Syllabus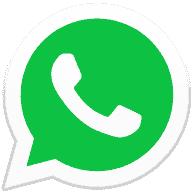 Please contact for Government job updates through WhatsApp first save this number as Govrecruitment and ask queries alerts +917842332266.