JKPSC Lecturer Syllabus
JKPSC Lecturer Syllabus and Exam Pattern is now available on our website. Candidates who are going to attend for the Jammu Kashmir Lecturer exam can get the complete JKPSC Lecturer Syllabus and Exam Pattern from our site i,e.www.govrecruitment.com. Jammu and Kashmir Public Service Commission has released the recruitment notification for 1059 posts.
JKPSC has issued the recruitment notification for Lecturer post for various subjects. Contestants who are interested in working with the Jammu Kashmir government can apply for this jobs. Here we are providing JKPSC Lecturer Syllabus along with the exam pattern. From our website contestants can get the complete details like Syllabus, Exam Pattern, Previous Papers and recruitment details.
About Jammu Kashmir Public Service Commission
Jammu Kashmir Public Service Commission is shortly called as JKPSC. JKPSC was established in the year December 31st, 1954. JKPSC came into force as Constitution of Jammu and Kashmir State on 26th January 1957. After few years based on section 128 of the Constitution of J&K, JKPSC called as Jammu Kashmir Public Service Commission. The primary function of JKPSC is to recruit the candidates for various posts in the state. Mainly JKPSC will select the applicants for civil services jobs. In every year, JKPSC will release the recruitment notification for the vast number of vacancies.
Jammu Kashmir PSC Exam Pattern
JKPSC released the recruitment notification for 1059 lecturer posts. In this section, we are providing the exam pattern in detail. Getting knowledge on the exam pattern is imperative for the candidates who are attending for the JKPSC Lecturer Exam. By knowing the exam pattern, candidates will get an idea about the time management during the exam. There is no reduction of marks for the wrong answers. Written test will be held for the 120 marks. Duration of the JKPSC written examination is 2 hours. Written test will be conducted on the particular subjects which are chosen by the candidates. In below sections we have mentioned the syllabus in detail according to subject wise, Interested candidates can start their preparation.
Jammu Kashmir Public Service Commission Syllabus
Applicants who are preparing for the Jammu & Kashmir Lecturer exam can get the complete syllabus from here. Here we are providing the syllabus for all subjects according to the JKPSC. We are providing syllabus in pdf format for free download. Interested applicants can download the Syllabus Pdf and can start their preparation.
JKPSC Lecturer – Biotechnology Syllabus
Molecular Biology and Genetic Engineering.
Microbiology and Immunology.
BioTechniques and Bio-Process.
Animal, Plant and Environmental Biotechnology.
Biochemistry.
Jammu Kashmir Public Service Commission – Botany Syllabus
Algae, Fungi.
Plant Diseases.
Viruses.
Bacteria.
Bryophytes.
Pteridophyte.
Gymnosperm.
Morphology of Angiosperm.
Anatomy.
Embryology of angiosperms.
Plant Physiology.
Biochemistry.
Plant growth and growth hormones.
Ecology.
Plant Succession.
Environmental Pollution.
Cell Biology.
Jammu and Kashmir Lecturer – Sanskrit Syllabus
History of Vedic Literature.
History of Sanskrit Literature.
Grammar.
Kavyas and Darsana.
Alankara Sastra.
JKPSC Lecture – Sociology Syllabus
Fundamentals of Sociology.
Indian Society.
Rural Sociology.
Research Methodology.
Sociological Tradition.
Jammu & Kashmir PSC – Statistics Syllabus
Probability Theory.
Probability Distributions.
Statistical Methods.
Estimation and Testing of Hypothesis.
Sampling Techniques and Designs of Experiments.
J&K Lecturer Syllabus For Zoology 
Biology of Non-Chordates and Chordates.
Cell Biology, Genetics, Molecular Biology, Microbiology.
Physiology, Biochemistry, Endocrinology, Immunology.
Evolution, Ecology, Economic Zoology, Developmental Biology, Animal Taxonomy.
Biotechnology, Instrumentation, And Techniques, Biostatistics, Ethology.
JKPSC Chemistry Syllabus
Physical Chemistry.
Inorganic Chemistry.
Organic Chemistry.
Analytical Chemistry.
General Chemistry.
JK Lecturer English Syllabus
Significant developments in English literature from Renaissance to Modern Age.
Indian English Literature.
American Literature.
Forms of literature.
Literary Theory and Criticism.
Jammu Kashmir Public Service Commission Public Administration Syllabus
Public Administration.
Evolution of Indian Administration.
Evolution of Local Governance in India.
Management.
Comparative Public Administration.
JKPSC Lecturer Syllabus – PDF Download Lecturer Syllabus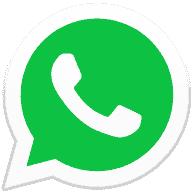 Please contact for Government job updates through WhatsApp first save this number as Govrecruitment and ask queries alerts +917842332266.