Indian Navy Naval Armament Inspection Entry Syllabus 2016 is updated here. The INDIAN NAVY has recently released a recruitment notification to entry in Navy for Permanent Commission in Executive and short service Commission under the Indian Naval Academy (INA). Applicants can check the Indian Navy Naval Armament Inspection Entry Exam Syllabus and Exam Pattern PDF.
The Indian Navy which is a well balanced & adhesive three-dimensional force. Navy is capable of operating the above, on and under the surface of the oceans efficiently. Navy has three commands as Western Naval, Eastern Naval, and Southern Naval. The Headquarters of three Commands located at Mumbai, Vishakapatnam, Kochi respectively. Every year Indian Navy releases recruitment notification for the available vacancies. Recently, Indian Navy Recruitment Notification released to fill the required vacancies. The applied candidates can check the recruitment details such as Indian Navy Naval Armament Inspection Entry Syllabus, Exam pattern on our website.
Indian Navy Naval Armament Inspection Entry Syllabus 2016 is available here. The Navy syllabus is necessary for the applicants who are appearing for the Indian Navy Written exam. The Indian Navy Naval Armament Inspection Entry syllabus includes the subjects taught during the intermediate and General awareness. Aspirants can check the Indian Navy Syllabus clearly from the below sections.
Straight Lines, Family of Straight Lines.
Cartesian System of Rectangular Coordinates.
Quadratic Equations.
Complex Numbers.
Sequences and Series.
Conic Sections.
Logarithms.
Exponential and Logarithmic Series.
Relations and Functions.
Trigonometry.
Introduction to Three Dimensional Geometry.
Permutations and Combinations.
Circles.
Limits and Continuity.
Statistics.
Vectors.
Applications of Derivatives.
Sets and Set Theory.
Differentiation.
Probability Function.
Definite Integrals.
Determinants.
Indefinite Integrals Binomial Theorem.
Matrices.
Work, Energy, and Power.
Physical World and Measurement.
Laws of Motion.
Kinematics.
Oscillations.
Waves.
Heat Thermodynamics.
The Motion of System of Particles and Rigid Body / Gravitation.
Mechanics of Solids and Fluids.
Electrostatics.
Optics.
Electromagnetic Induction and Alternating Current.
Magnetic Effect of Current and Magnetism.
Electromagnetic Waves.
Current Electricity.
Dual Nature of Matter and Radiations.
Atomic Nucleus / Solid and Semi-Conductor Devices.
Organic Chemistry.
Physiology and Human Diseases.
Principles of Communication.
Computer Science.
Metals and Non-Metals.
Food, Nutrition, and Health.
Current Affairs.
Dance.
Languages.
Freedom Movement.
Important National Facts about India, Heritage and Arts.
Eminent Personalities.
Defense, Wars, and Neighbours.
Diseases and Nutrition.
History.
Sports : championships / Winners / Terms / No of Players.
Capitals and Currencies.
Award and Authors.
Discoveries.
Common Names, Full forms, and Abbreviations.
Culture and Religion.
Geography: Soil, Rivers, Mountains, Ports, Inland Harbours.
National: Bird or Animal or Sport or Flower or Anthem or Song or Flag or the Monuments.
Passage.
Correction of sentences.
Verbs/Tense/Non-Finite.
Substituting phrasal verbs for expression.
Use of pronouns.
Change directly to indirect/indirect to direct.
Punctuation.
Change active to passive/passive to active voice.
Meanings of difficult words.
Synonyms and Antonyms.
Use of adjectives.
Determiners(use of an any, etc.).
Compound preposition.
Preposition.
Click Here for Indian Naval Academy Exam Syllabus 2016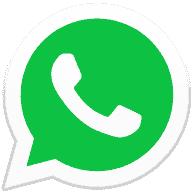 Please contact for Government job updates through WhatsApp first save this number as Govrecruitment and ask queries alerts +917842332266.