IGCAR Stipendiary Trainee Syllabus
IGCAR Stipendiary Trainee Syllabus is updated on our site for free downloading. Candidates who are going to appearing for the Indira Gandhi Centre for Atomic Research Written Exam can check the IGCAR Stipendiary Trainee Syllabus and Exam Pattern. IGCAR has released the recruitment notification for 219 vacancies. Contatants who are waiting for government jobs can utilize this IGCAR Opportunity.
Contestants who have already applied for this recent notification might be searching for Syllabus and Exam pattern. In favour of such interested people here we are giving IGCAR ST & Technician Syllabus and exam pattern. Applicants can download Syllabus for free of cost.
Click Here For IGCAR Recruitment Notification
Indira Gandhi Centre for Atomic Research
Indira Gandhi Centre for Atomic Research is well known as IGCAR. IGCAR is the second largest research institute in India for Atomic Research. IGCAR was established in the year 1971. The main objective of Indira Gandhi Centre for Atomic Research is conducting broad based multidisciplinary programme of scientific research. It was located at Kalpakkam in Chennai. The present Director of IGCAR is Dr. S.A.V. Satya Murty. He has taken over as Director with effect from 1 September 2015.
 Indira Gandhi Center for Atomic Research Recruitment Details
Name of the Organization: Indira Gandhi Centre for Atomic Research (IGCAR).
Name of the Post: Technician C & Stipendiary Trainee Category II.
No.of Posts: 219 posts.
Official Website: www.igcar.gov.in
Apply Mode: Online.
Job Category: Government Job.
Job Location: Kalpakkam (Tamil Nadu).
IGCAR Exam Pattern For Technician Posts
IGCAR Stipendiary Trainee syllabus was released by the IGCAR Recruitment board. In written test their will be three parts related to Mathematics, Physics, Chemistry. For more details about the exam pattern please refer official website.
IGCAR Syllabus For Stipendiary Trainee
IGCAR has decided to recruit the eligible candidates for 219 posts. IGCAR test include the topics taught during at the time of Intermediate and 10th class. Below we have mentioned topics in detail for easy access to the aspirants. By knowing the syllabus candidates can start their preparation for the exam.
IGCAR Stipendiary Trainee Syllabus For Mathematics
TRIGONOMETRY
Trigonometric Ratios up to Transformations.

Inverse Trigonometric Functions.

Hyperbolic Functions.

Properties of Triangles.

Trigonometric Equations.
ALGEBRA
Mathematical Induction.

De Moivre's Theorem.

Functions.

Permutations and Combinations.

Complex Numbers.

Binomial Theorem.

Theory of Equations.

Quadratic Expressions.

Partial fractions.

Matrices.
VECTOR ALGEBRA
The product of Vectors.

The addition of Vectors.
PROBABILITY
Measures of Dispersion.

Random Variables and Probability Distributions.

Probability.Probability Distributions.

Characteristic Functions.

Analytic Characteristic Functions.

Infinitely Divisible Distributions.

Self-Decomposable Distributions.

Triangular Arrays.
CALCULUS
Differential equations.

Integration.

Limits and Continuity.

Definite Integrals.

Differentiation.

Applications of Derivatives.
COORDINATE GEOMETRY
The Straight Line.

Locus.

Hyperbola.

Transformation of Axes.

Circle.

Plane.

A pair of Straight Lines.

The system of circles.

Three-Dimensional Coordinates.

Ellipse.

Parabola.

Direction Cosines and Direction Ratios.
Syllabus For Physics
Physical world.

Motion in a straight line.

Laws of motion.

Motion in a plane.

Units and measurements.

Work, energy, and power.

Gravitation.

Kinetic theory.

Thermodynamics.

Ray optics and optical instruments.

Oscillations.

Mechanical properties of fluids.

Thermal properties of matter.

Mechanical properties of solids.

Wave optics.

Waves.

Communication systems.

Electric charges and fields.

Moving charges and magnetism.

Current electricity.

Alternating current.

Magnetism and Matter.

Electromagnetic induction.

Electromagnetic waves.

Electrostatic potential and capacitance.

Semiconductor electronics.

Dual nature of radiation and matter.

Nuclei.

Atoms.
 IGCAR Stipendiary Trainee Syllabus For Chemistry
Chemical equilibrium and acids-bases.

Classification of elements and periodicity in properties.

Thermodynamics.

Environmental chemistry.

Atomic structure.

Stoichiometry.

P- block elements group 13 (boron family).

The s – block elements.

States of matter: gasses and liquids.

Hydrogen and its Compounds.

P-block elements – group 14 (carbon family).

Chemical bonding and molecular structure.

Organic chemistry-some basic principles and techniques and hydrocarbons.

Solid state.

Solutions.

Electrochemistry and chemical kinetics.

Surface chemistry.

General principles of metallurgy.

P-block elements.

Biomolecules.

Polymers.

D and f block elements & coordination compounds.

Haloalkanes and haloarenes.

Organic compounds containing c, h, and o.

Chemistry in everyday life.

Organic compounds containing nitrogen.
Download Pdf For IGCAR Stipendiary Trainee Syllabus
IGCAR Stipendiary Trainee Exam Syllabus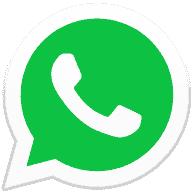 Please contact for Government job updates through WhatsApp first save this number as Govrecruitment and ask queries alerts +917842332266.