Bachat Lamp Yojna
Bachat Lamp Yojna has launched by the government of India. The Program is to reduce the compact fluorescent lamps (CFLs i.e. the energy saving lights) cost and sold to the consumers. These are implemented through India's power ministry of Bureau of Energy Efficiency (BEE). It is one of the Government Policies launched by Indian Government.
In February 2009, the Bachat Lamp Yojna was launched.

The goal of this program is the delivery of CFLs at the cost of the regular light bulbs.

The amount of lighting accounts for almost 20% of the total demand of electricity in the country.

The cost difference will be covered by the Kyoto Protocol's sale under the Clean Development Mechanism of certified emission rights.

The needs of light in the country are mainly met in the household sector by incandescent bulbs.

The bulbs are very energy inefficient as about 90% of the electricity gets converted into heat and only 10% of it is used in lighting.
Aim of Bachat Lamp Yojna
The aim of Bachat Lamp Yojna is the replacement program of incandescent bulbs by CFLs in every household.

It provides CFLs at a similar price to the families as that of the incandescent bulbs.

It also plans to utilize the Kyoto Protocol's Clean Development Mechanism (CDM) to recover the differential cost of the CFLs between the market price and the price at which they the households purchases it.
Up to now 259.16 lakh, Compact Fluorescent Lamps (CFLs) have been distributed under the Bachat Lamp Yojana (BLY) scheme. In the 11th Plan, total funds allocated for the program were Rs.18.32 crores.
The BLY scheme has designed on Public Private Partnership mode. The Umbrella Framework for BLY has registered as a Clean Development Mechanism (CDM) Programme of Activities (PoA). The private investors can participate in the BLY scheme and develop the CDM projects and distribute CFLs in coordination with the State Electricity Distribution Companies (DISCOMs). The private investor invests into the BLY scheme and earns the carbon credits for the same. Bureau of Energy Efficiency (BEE) acts as an overall coordinator for the BLY projects.
Under the BLY Scheme, no exemption/tax holiday/subsidy is provided to the CFL manufacturers. The scheme was approved for the 11th Plan and is proposed with modifications in the 12th Plan also.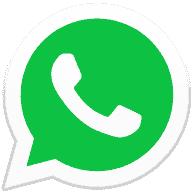 Please contact for Government job updates through WhatsApp first save this number as Govrecruitment and ask queries alerts +917842332266.