Assam PSC PG Teacher Syllabus
Assam PSC PG Teacher Syllabus is updated on our website. Assam Public Service Commission has published the recruitment notification for 107 posts of PG teacher and Assistant Librarian. This is the better opportunity for the candidates those who are waiting for government jobs in Assam state. In our website, we have provided complete details about APSC PG Teacher recruitment.
Assam PSC PG Teacher Syllabus pdf might be helpful for the candidates to start their preparation. In our website, we will provide complete information about any government job. In this document, we are providing APSC Syllabus, by getting knowledge on syllabus and exam pattern applicants can estimate the exam paper. For complete details about APSC recruitment notification click on the below link.
About Assam Public Service Commission
APSC is called as Assam Public Service Commission is called as APSC. APSC came into existence on 1st April 1937. It came into existence under the article 318 of Govt of Indian Act. Mr. James Hezelett is the first chairman of APSC. The APSC is a body created by the Constitution of India. The primary function of APSC is to recruit the candidates for various vacancies in Assam state.
Exam Pattern For Assam PG Teacher Recruitment
APSC has published the recruitment notification for 107 posts. Here we are providing Assam PG Teacher Syllabus and exam pattern. For further updates APSC PG Teacher jobs visit our website regularly www.govrecruitment.com
The exam

consists of all multiple choice questions.

Total there are 100 questions each question carries one mark.

Duration of the written test is 2 hours.

There are two sections.
S.No

Section

Subject

Number of Questions

Number Of Marks

1

Section I

General Awareness/General Studies

50

50

2

Section II

Specific Subject

50

50

Total

100

100
Assam PSC PG Teacher Syllabus
APSC PG Teacher job applicants must know the syllabus of the recruitment examination for which they have applied. Syllabus will be available at official site. APSC Teacher and Asst Librarian Syllabus is much important while you are preparing. Chek the APSC Syllabus and then start your preparation. Here we are providing the APSC subject wise syllabus details completely.
APSC Syllabus For General Studies – Section I
Static GK.
General Science.
Current Affairs.
Topics For Static GK
Indian History.
Politics.
Geography.
Arts.
Culture.
Topics For General Science
Physics.
Chemistry.
Defence.
Agriculture.
Space.
Environment.
Biology.
Agriculture.
Topics For Current Affairs
Economy.
Banking.
Awards.
Sports.
International Affairs.
Current Events.
Assam Public Service Commission Syllabus For Section II
Assam PSC PG Teacher Syllabus For Chemistry
Analytical Chemistry.
Analytical techniques.
Structure and Bonding.
Acids and Bases.
Redox Reactions.
Nuclear Chemistry.
Chemistry of Transition Elements.
Inorganic reaction mechanism.
Bio-inorganic Chemistry.
Organic synthesis.
Quantum Chemistry.
Chemical Kinetics.
Thermodynamics.
Electrochemistry.
Photochemistry.
APSC Syllabus For Physics
Mathematical Methods.
 Classical Mechanics and Relativity.
Quantum Theory and its Applications.
Electromagnetic Theory.
Thermodynamics and Statistical Mechanics.
Atomic and Molecular Physics.
Condensed Matter Physics.
Nuclear and Particle Physics.
Electronics.
Experimental Physics.
Syllabus For Botany
Plant diversity.
Taxonomy of Angiosperms.
Angiosperm Anatomy.
Cell Biology.
Molecular Biology.
Plant Biotechnology.
Plant Biochemistry.
Plant Physiology.
Assam Syllabus For Zoology
The molecular structure of DNA and RNA.
Principles of Mendelian inheritance.
Gametogenesis.
Classification and comparative anatomy of Prochordates and Chordates.
A broad classification of Animal Kingdom.
Principles of Mendelian inheritance.
Immune systems.
Biomolecules.
APSC Syllabus For Geography
Geomorphology.
Climatology.
Oceanography.
Biogeography.
Geographic Thought.
Population Geography.
Settlement Geography.
Economic Geography.
Geography of India.
Geography of Tamil Nadu.
Map making.
Remote Sensing.
Statistical Methods.
Syllabus For English
Vocabulary.
Fill in the blanks.
Grammar.
Spot the error.
Antonyms.
Synonyms/ Homonyms.
Sentence structure.
Spellings.
Detecting Mis-spelt words.
One word substitutions.
Idioms and phrases.
Improvement.
 passage.
Verbal Comprehension passage etc.
Verbs.
Adjectives.
Clauses.
 Syllabus For Mathematics
Real Analysis.
Complex Analysis.
Algebra.
Topology.
Measure Theory and Functional Analysis.
Differential Equations.
Mechanics and Numerical Methods.
Probability and Mathematical Statistics.
Differential Geometry and Graph Theory.
Mathematical Programming and Fluid Dynamics.
Download Assam PSC PG Teacher Syllabus Pdf
Assam PSC PG Teacher Exam Syllabus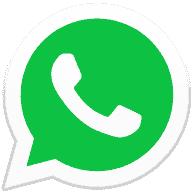 Please contact for Government job updates through WhatsApp first save this number as Govrecruitment and ask queries alerts +917842332266.