22nd April 2017 Current Affairs
Insight 22nd April 2017 Current Affairs in this article. Current Affairs are the events taking place all around the world. We should know that the current affairs affect us either directly or indirectly. The General Knowledge ranges from a small business to a massive terrorist attack. We must be in a position to get updates on the current affairs every day. Have a look on Today 22nd April 2017 Current Affairs.
In today's technological world, it is very difficult to read the general knowledge questions by searching them. So, candidates, to help you we are providing you with the Daily Current Affairs Updates. However, You can read them by simply visiting our website wingovtjobs.com. For now, Check 22nd April 2017 Current Affairs below.
National
PM Narendra Modi and Paytm founder Vijay Shekhar Sharma are the two Indians named in TIME magazine's 100
PM Narendra Modi and Paytm founder Vijay Shekhar Sharma are two Indians named in TIME magazine's 100 Most Influential People list. Modi achieved this feat for the third time in the last four years, having featured on the list in 2014 and 2015. Vijay Shekhar Sharma featured in 'Titans' list which includes Amazon CEO Jeff Bezos.
Deposits deadline in Pradhan Mantri Garib Kalyan Yojana scheme extended till Apr 30
The government has extended the deadline till April 30 for those who are yet to pay 25% of their undisclosed income as interest-free deposits under the Pradhan Mantri Garib Kalyan Yojana (PMGKY) scheme.
National Surveillance System for antimicrobial resistance set up
Health ministry of India has taken a slew of measures against Antimicrobial Resistance (AMR) like setting up a National Surveillance System.
International
India wins elections to two subsidiary bodies of United Nations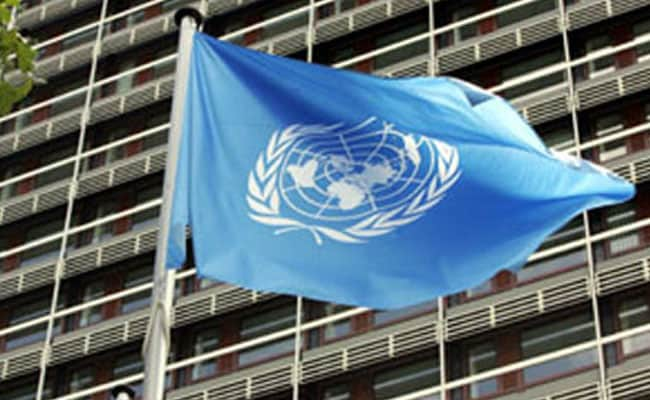 India has won elections to two subsidiary bodies of a UN organ focussed on social and economic issues. India, along with 12 other members, was elected to the Committee for Programme and Coordination (CPC), a subsidiary body of the UN Economic and Social Council (ECOSOC).
Donald Trump to order US Treasury to delve into taxes, post-crisis reforms
U.S. President Donald Trump will order the Treasury on Friday to find and reduce tax burdens and review post-financial crisis reforms that banks and insurance companies have said hinder their ability to do business.
China announces 'standardized' names for 6 places in Arunachal
China has for the first time announced "standardised" official names for six places in Arunachal Pradesh. Civil affairs ministry had standardised in Chinese characters, Tibetan and Roman alphabet the names of six places in South Tibet, which India calls 'Arunachal Pradesh', in accordance with the regulations of the State Council.
Business and Economic
Dollar Industries locked in upper circuit on NSE listing
Dollar Industries is locked in upper circuit of 5% at Rs 1,380 on first day of its listing on the National Stock Exchange (NSE) on Friday.
HDFC Bank hits record high after robust March quarter earnings
Shares of HDFC Bank moved higher to its record high of Rs 1,495, up 2.3% on the National Stock Exchange (NSE) after the private sector lender reported a better-than-expected 18% growth in standalone net profit at Rs 3,990 crore for the quarter ended March 2017 (Q4FY17).
Markets pare some losses to end marginally lower; Nifty down 0.3% for week
Extending losses for second consecutive week, benchmark indices settled marginally lower in a volatile session as investors stayed cautious in the earnings season. Nifty50 slipped below 9,100, dragged by index heavyweights like Sun Pharma and ITC.
Mastercard creates credit card with fingerprint scanner
Master card unveiled a payment card in South Africa featuring a biometric fingerprint scanner. Instead of a card user entering in their four-digit personal identification number (PIN), the payment card features a small biometric area designed to verify the user's fingerprint.
Sports
Britain's Olympic high jump silver medallist Germaine Mason died after a motorcyle crash in Jamaica
Cricket removed from 2018 Asian Games programme
PV Sindhu climbs to World No 3