08 March 2017 Current Affairs Today
All the aspirants who are preparing for the Government Jobs advised that Competitive Examinations like Bank Exams, Railway Exams have Current Affairs Questions. Therefore have provided Daily Current Affairs, Daily General Knowledge Questions Answers. The Current Affairs is the main Part of the Competitive Examinations. So that the candidates must read Daily Current Affairs, practice Current Affairs Quiz. Let us see the Important Highlights of 08 March 2017 Current Affairs Today. 
Current Affairs 8th March 2017 – National Affairs
08 March 2017 Current Affairs Today 
Centre launches survey on Gangetic dolphins
The Centre has launched the first ever across-the-river survey in the Ganga to determine the population of aquatic life, including that of the endangered Gangetic dolphin.
The survey will create a baseline scientific data for the government to take suitable measures to improve the quality of the river water, the National Mission for Clean Ganga (NMCG) has said.
India's largest tricolour flag on tallest flag post inaugurated at Attari Border
AMRITSAR: A 360-foot-high (110 metres) flag post, said to be the country's tallest, was inaugurated at the Indo-Pak Attari Border, just a stone's throw from Pakistan.
Punjab Minister Anil Joshi inaugurated the country's largest tricolour on the tallest flag post – measuring 110 metres in length, 24 metres in width and 55 tonnes in weight.
Built at an approximate cost of Rs 3.50 crore, the post was a project of the Amritsar Improvement Trust Authority of the Punjab Government.
Widowers of Haryana to be given pension from next year: Govt
The Haryana government said on Monday it was considering giving monthly cash handouts to men who lose their wives, a first for a country that traditionally only provides such payments to women.
Haryana state chief minister Manohar Lal Khattar said the plan was to roll out the changes next year once laws had been amended.
"We are seriously considering granting a pension to widowers in line with the pensions provided to widows," Khattar told the state assembly.
Sri Lanka wins 'Most Popular Tourism Destination Award'
Sri Lanka won the "Most Popular Tourism Destination Award" at the Guangzhou International Travel Fair (GITF) in China
The island nation won the prestigious award for the second consecutive year which is a testament to its growing popularity among Chinese travel enthusiasts, Xinhua news agency cited the statement as saying.
Dharamshala is second capital of Himachal Pradesh
Himachal Pradesh state cabinet on Thursday approved Dharamsala, situated in the snow-capped Dhauladhar range, as the second capital of the hill state
HP state cabinet has approved Dharamsala as the 2nd capital of the state.
On January 19, HP CM Virbhadra Singh had proposed Dharamsala as state's winter capital.
Dharamsala lies in Kangra district, some 250km from the state capital Shimla.
08 March 2017 Current Affairs Today – International
08 March 2017 Current Affairs Today
Rihanna named Humanitarian of Year
The popular singer Rihanna has been named the 2017 Harvard University Humanitarian of the Year and will come to campus to accept the Peter J. Gomes Humanitarian Award at a ceremony
Rihanna has charitably built a state of- the-art centre for oncology and nuclear medicine to diagnose and treat breast cancer at the Queen Elizabeth Hospital in Bridgetown, Barbados
Military trials for Civilians got approved at Bahrain Parliament
Bahrain on Sunday approved a constitutional change allowing military courts to try civilians.
Bahraini leaders say the move is necessary to fight terrorism as the persistent low-level unrest that followed the 2011 demonstrations has escalated recently.
Bahrain's 40-member Consultative Council voted for the measure on Sunday.
Pak diplomat Sial assumed office as new Sec Gen of SAARC
Pakistan's seasoned diplomat Amjad Hussain B Sial today assumed office as the new Secretary-General of the South Asian Association for Regional Cooperation (SAARC).
He has succeeded Nepal's Arjun Bahadur Thapa, who was appointed the Secretary-General in 2014.
SERB Fellowship Award To Lalji Singh
Lalji Singh, former Director, the centre for cellular and Molecular Biology (CCMB) has been selected for the award of SERB Fellowship.
 It is given by the science and Engineering Research Board (SERB) which is a statutory body of the Government of India.
The Award supports research of scientists who are active and performing even after superannuation.
Today 08 March 2017 Current Affairs – Sports
Today 08 March 2017 Current Affairs based on Today News
Andy Murray beats Fernando Verdasco to win first Dubai Championships title
Britain's Andy Murray saw off Spaniard Fernando Verdasco in straight sets to win the Dubai Championships for the first time.
The world number one dropped his first two service games but recovered to win 6-3 6-2 in one hour and 14 minutes.
It is Murray's first tournament win of 2017 and the 45th of his career, which will see him extend his lead over Novak Djokovic at the top of the rankings.
08 March 2017 Today Current Affairs Updates – Business
08 March 2017 Current Affairs Today
SBI to impose penalty for not maintaining minimum account balance from April 1
State Bank of India, India's largest bank, has decided to resume the charge on savings account holders for failing to maintain the monthly average balance in their accounts.
The bank had done away with the minimum balance criteria for savings bank accounts a few years back in a bid to lure new customers. Sources said the service charges for non-maintenance of monthly average balance (MAB) will be revised with effect from April 1, 2017.
Govt asks Banks to reconsider cash transaction charges
The government on Monday asked India's largest public sector lender State Bank of India and private sector banks to reconsider the charges they have decided to impose on cash transactions above a certain limit.
Some private banks, including HDFC Bank, ICICI Bank and Axis Bank, have started charging a minimum amount of Rs 150 per transaction for cash deposits and withdrawals beyond four free transactions in a month.
Public sector Oriental Bank of Commerce has also followed suit, but SBI has made its intent clear that it will charge Rs 50 beyond three free transactions.
The banks have also said that they would resume the levy on ATM transactions beyond a limit.
DH had on Friday reported Finance Minister Arun Jaitley as saying that he would nudge banks to reconsider their decision.
First bike taxi service ' Baxi ' to be introduced in Noida
Following the approval of the regional transport authority, Noida is all set to get its first bike taxi service after the state assembly election results are declared on March 11. The bike taxi service is being introduced by Baxi, an operator that already runs its service in Gurgaon.
Initially, 10 bikes will be stationed at the Noida City Centre Metro station, officials said. Subsequently, the number of bikes across the city will be increased.
The operator has already registered one bike with the transport authority. Officials said that the bike taxi service will boost last-mile connectivity to offices, schools, colleges and residential areas from the city's metro stations and bus stops.
08 March 2017 Current Affairs Today – Science and Research
08 March 2017 Current Affairs Today
1st ever survey in Ganga launched by Centre to determine population of aquatic life
For the first time ever, the Government of India has launched a comprehensive and scientific "across-the-river" survey in the River Ganga to determine the population of aquatic life surviving in the River including the endangered Gangetic dolphin.
The survey is being conducted by the Dehradun-based Wildlife Institute of India in coordination with the forest departments of Ganga basin states of Uttarakhand, Uttar Pradesh, Bihar, Jharkhand and West Bengal.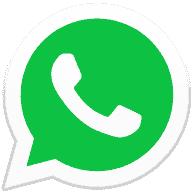 Please contact for Government job updates through WhatsApp first save this number as Govrecruitment and ask queries alerts +917842332266.