05th October 2018 Current Affairs
Here we are giving the 05th October 2018 Current affairs updates. Daily Knowing about the Today Current Affairs will help the Candidates who are Preparing for the Competitive Examinations. Today 05th October 2018  Current Affairs Updates had given here. Latest Current Affairs and General Knowledge Questions had given here on our website.
Along with the 05th October 2018 Current Affairs Practice the 05th October 2018 GK Quiz
 Today's Indian 05th October 2018  Current Affairs 2018
Museum of Goa plans the colorful flying exhibition
The Museum of Goa (MoG) Foundation is to hold a colorful flying exhibition titled Freedom is in the air. It is to celebrate the recent striking down of Section 377 of Indian Penal Code (IPC) by the Supreme Court of India, from November 10 to 30. It is expected that the initiative would help the cause of generating awareness over the Supreme Court judgment and its positive implications for the LGBT communities.
The event will be held in collaboration with Hamsafar Trust and Goa Livelihood Forum at MoG museum in Perna. The Foundation has invited entries from artists from across the country to create works of art in response to LGBTQ issues through an open call to participate in the exhibition.
BIAL chose L&T for Bengaluru airport T2 project
Bangalore International Airport (BIAL) gave L&T Construction its project to construct its Terminal-2 (T2) at the Kempegowda International Airport. The project worth around Rs.3,036 crore. The 2,55,000 sq.mt Phase 1 of T2 will augment the capacity of the airport by 25 million passengers per annum.
The work includes design, engineering, procurement, construction, testing and commissioning of Terminal-2, including the integration of services and utilities along with the airport's systems, support facilities, and buildings.
05th October 2018 Current Affairs – International News Updates
Donald Trump ranked number 259 on Forbes list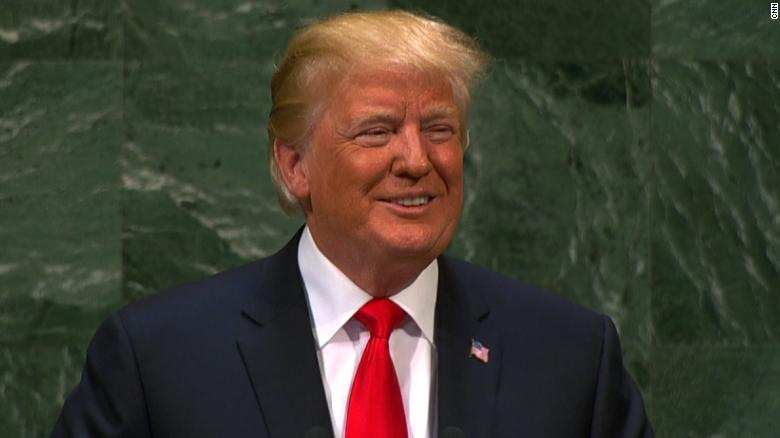 U.S. President Donald Trump ranked number 259 on the list released by Forbes's wealthiest 400 billionaires. In 2017, he ranked number 248. Mr.Trump's net worth has flatlined at $3.1 billion. In 2015, Forbes valued his net worth at $4.5 billion.
Forbes attributes his declining wealth to deeper reporting about his assets, the decline in brick-and-mortar retail, the slowdown in real estate, particularly in the luxury sector, and how being President affects the brand.
Arnold, Smith, Winter won the 2018 Nobel Prize for Chemistry
Frances Arnold from the U.S., George Smith from the U.S., Gregory Winter of Britain won the 2018 Nobel Prize for Chemistry for harnessing the power of evolution to produce novel proteins used in everything from environmentally friendly detergents and biofuels to cancer drugs. They were awarded for pioneering science in enzymes and antibodies.

Ms.Arnold was awarded half of the $1 million prizes while Mr.Smith and Mr.Winter shared the other half. Mr.Smith developed a method using a virus that infects bacteria to produce new proteins while Ms.Winter used the same technique for the directed evolution of antibodies.
Today 05-10-2018 GK Updates | Oct 05th, 2018 Current Affairs
SIDBI Launched National Level Entrepreneurship Awareness Campaign 'Udyam Abhilasha
Small Industries Development Bank of India (SIDBI) launched a National Level Entrepreneurship Awareness Campaign, Udyam Abhilasha in 115 Aspirational Districts identified by NITI Aayog in 28 States and reaching to around 15,000 youth.
They will join to contribute "the transformation mission" unleashed for these districts
Haryana MDU Declared Cleanest Government University By HRD Ministry
Union Human Resource Development Minister Prakash Javadekar announced the "Swachh Campus rankings" under various categories.
The rankings hasdecided on the basis of a survey under the 'Swachhta Hi Sewa' campaign. "Swachh Campus rankings" under various categories are listed below:
Cleanest 'Government Universities':
Maharishi Dayanand University, Haryana.
Guru Nanak Dev University in Amritsar, Punjab.
 Institute of Liver and Biliary Sciences (ILBS), New Delhi.
Cleanest Residential Campuses of 'Private Universities':
Symbiosis International University, Pune.
OP Jindal Global University in Sonipat.
KLE Academy of Higher Education and Research in Belagavi.