04 March 2017 Current Affairs Today
Here we will update Current Affairs Every Day. general Knowledge and Current Affairs are very important for Competetive Examinations. Let us see the Highlights of 04 March 2017 Current Affairs Today. You can also practice Current Affairs and General Knowledge Questions from our website.
04 March 2017 Today Current Affairs – National 
04 March 2017 Current Affairs Today
Swadheen Kshatriya sworn in as Maharashtra's Chief Commissioner of RTS
Former Chief Secretary of Maharashtra Swadheen Kshatriya was sworn-in as the state's first Right to Services (RTS) Chief Commissioner. Lokayukta Justice (retd) M L Tahiliani administered the oath of office to Kshatriya at Sahyadri state guest house in Mumbai.
State Chief Information Commissioner Ratnakar Gaikwad, former CIC Suresh Joshi and some of the state's top bureaucrats were present on the occasion.
Kshatriya's tenure will be of five years. He retired as Chief Secretary of Maharashtra.
Senior IAS officer Sumit Mullick has been appointed as the new Chief Secretary of Maharashtra
Today  04 March 2017 News Highlights and Current Affairs
India to attend Lahore meet on Indus Waters Treaty
Signalling a major shift in its position on talks with Pakistan on the Indus Waters Treaty (IWT), India has accepted an invitation to attend the next meeting of the Permanent Indus Commission (PIC) to be held in Lahore in March, various sources confirmed to The Hindu .
According to officials privy to the development, the move came after two months of diplomatic negotiations, with World Bank officials playing mediator in encouraging Pakistan to extend the invitation and for India to accept. The news closely follows the visit of World Bank Chief Executive Officer Kristalina Georgieva to Delhi where she met with Union Finance Minister Arun Jaitley, weeks after her visit in January to Islamabad, where she met Prime Minister Nawaz Sharif.
Today 04 March 2017 Important News
Half of India-Bangladesh border fenced
Half of the 4,096-km border India shares with Bangladesh has been fenced. Land acquisition is a major challenge to completing the work by the 2019 deadline.
The border runs along West Bengal for 2,216.7 km, Assam 263 km, Meghalaya 443 km, Tripura 856 km and Mizoram 318 km.
The aim of the project is to curb infiltration and smuggling of cattle and fake Indian currency notes.
"We have surveyed every inch of the land to be fenced. We have identified plots to be acquired. We have sent a proposal to the government," R.P. Singh, Additional Director-General of the Border Security Force, East, told The Hindu . He said land acquisition was a "legal process" and the moment the final approval was received, fences would be erected
Thiruvananthapuram beats Delhi, Mumbai, ranks No 1 in urban governance
Thiruvananthapuram, Kerala, has again topped the list of top Indian cities equipped to manage urbanisation, according to an evaluation of 21 major cities across 18 states by Janaagraha Centre for Citizenship and Democracy.
Thiruvananthapuram, which had ranked number 1 in 2015 as well, has maintained its position,
The national capital dropped two places to rank 9. Similarly, Mumbai's rank slipped from 4 to 2 and Bengaluru's came down to 16 from 12.
Irrespective of 2016 ranking, the cities in India have continued to score low over the last four editions of ASICS. This indicates that progress on fixing City-Systems has been slow.
Janaagraha recommends changes in planning laws to address the issues challenging the efficient planning of the cities.
The Indian cities quality of laws, policies and institutions significantly to improve service delivery and thereby, deliver a high quality of life to citizens.
Assam to host river festival 'Namami Brahmaputra'
Assam will host its first river festival- Namami Brahmaputra at the riverfront of Brahmaputra in Guwahati from 31 March to 4 April 2017. The decision was announced by Assam's Chief Minister Sarbananda Sonowal himself.
The state's government has invited India's President Pranab Mukherjee, Prime Minister Narendra Modi, Ambassadors of all the countries and all Chief Ministers and Chief Secretaries to participate in the mega event.
The five-day festival aims to promote the state's economy, culture, art, tourism, skill industry, investment option, trade, commerce and heritage. Namami Brahmaputra, which means "Obeisance to the Brahmaputra", will showcase the grandeur of the river and the land it flows through.
 It will be spread across 21 districts of Assam.
Today  04 March 2017 Current Affairs – International 
04 March 2017 Current Affairs Today
Pakistan returns to SAARC, gets Secretary General post
After months of difficulty posed mainly by India, Pakistan on Wednesday succeeded in getting its official elected to the post of the Secretary-General of the South Asian Association for Regional Cooperation (SAARC). Wednesday's success for Pakistan was backed by all members, including India, which made the selection consensus-based.
Officials at the SAARC secretariat, however, said the election was of administrative nature and diplomatic intent should not be read in it. "As the incoming chair, Pakistan was supposed to provide the next Secretary General and all members of SAARC allowed the smooth transition from Nepal to Pakistan," said a source in the Secretariat in Kathmandu.
Sri Lanka to co-sponsor UN resolution
Even as Sri Lanka prepares to co-sponsor a UN resolution at the ongoing Human Rights Council session, seeking more time to fulfil its obligations, the country's Tamil leadership has called for a time-table and strict monitoring of government initiatives.
Currently working on a draft with the U.S., the U.K. and Montenegro, Sri Lanka will soon submit a resolution that, it hopes, will give an extended deadline for the war-battered country to implement promises it made in 2015, the Colombo-based Daily FT reported on Thursday.
Malaysia to cancel visa-free entry for North Koreans
Malaysia will cancel visa-free entry for North Koreans entering the country starting next week as diplomatic ties between the two countries fray further following the murder of Kim Jong-nam at the Kuala Lumpur airport.
North Koreans will be required to obtain a visa as of March 6 before entering Malaysia for national security reasons
Malaysia is one of the few countries that North Koreans could visit without a visa. A reciprocal arrangement made Malaysians the only foreigners given visa-free entry to the secretive, nuclear-armed state.
Today 04 March 2017 Current Affairs Updates – Business
04 March 2017 Current Affairs Today
GST levy may go up to 40%, 4-slab structure to remain
The GST levy may go up to 40% after the GST Council proposed raising the peak rate in the Bill to 20%, from the current 14%, to obviate the need for approaching Parliament for any change in rates in future.
The model Goods and Services Tax Bill will replace the clause which states the tax rate "not exceeding 14%, with "not exceeding 20%" when it comes up for debate in Parliament during the second phase of Budget session beginning next week.
04 March 2017 Current Affairs Today – Sports
ISSF Shooting World Cup: Jitu Rai wins gold in 50m free pistol, Amanpreet silver
Jitu Rai and Amanpreet Singh win gold and silver, respectively in men's 50m free pistol at the ISSF Shooting World Cup. It was India's first gold in the competition.Jitu's winning score of 230.1 was a world record, while Amanpreet shot 226.9 to win silver. The bronze went to Vahid Golkhandan of Iran, who shot 208.0.
The 29-year-old marksman, who made an eighthplace finish in the men's 10m air pistol final at the Rio Olympics, was languishing towards the bottom of the table in the initial stages of the final before he made a late surge to come into medal contention.
Jitu posted a final score of 216.7, which include poor shots such as just a score of 8.8 on his second attempt, tomake a third-place finish on podium.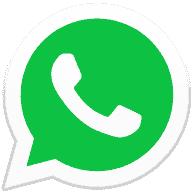 Please contact for Government job updates through WhatsApp first save this number as Govrecruitment and ask queries alerts +917842332266.